News in English
Novalić in Tešanj: Economy is the engine of the development of this country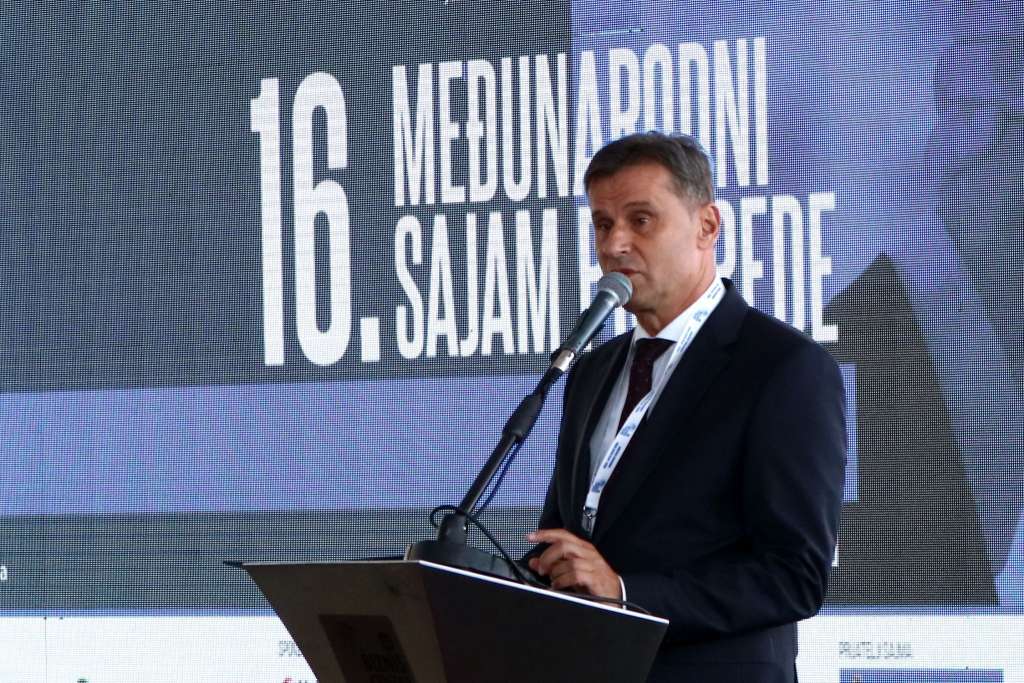 TEŠANJ, September 21 (FENA) - Prime Minister of the Federation of Bosnia and Herzegovina, Fadil Novalić, together with the representatives of the state and cantonal authorities, the Association of entrepreneurs "Biznis centar" Jelah-Tešanj, which is also the organizer of this fair, and the Ambassador of Romania to BiH, opened the 16th International Trade Fair Tešanj - BiH 2022.
In his speech at the opening ceremony, Prime Minister Novalić expressed his satisfaction at attending the gathering, whose goal is to strengthen the economy and international cooperation, and highlighted the entrepreneurial spirit, hard work and innovation of entrepreneurs of this region.
"The resilience and adaptability of our entrepreneurs is something we can all be proud of. When the world began to recover from the pandemic, it was hit by new crises in the form of global inflation and the Russian invasion of Ukraine. And yet, even this did not manage to discourage our entrepreneurs. Data from BiH Agency for Statistics show that the growth of the real gross domestic product in 2021 was 7.5 percent, which even the World Bank recognized as a positive surprise and exceptional achievement. Furthermore, last year BiH recorded the largest export ever, and according to the data for the first eight months, we are on our way to break another record. You who are here today represent the face of this success and the engine of our development," said Prime Minister Novalić.
Emphasizing his determination to continue supporting entrepreneurs, he also reminded that the Government of the Federation of BiH has done a great job in recent years to preserve economic stability, and during the pandemic allocated significant funds to preserve jobs and the liquidity of the economy.
The Government of the Federation of Bosnia and Herzegovina is a partner of the 16th International Trade Fair Tešanj - BiH 2022, which will be held from September 21 to 24. The Fair is attended by more than 300 exhibitors, entrepreneurs from BiH, the region and EU countries, public companies, representatives of chambers of commerce, public administration, international organizations and diplomatic missions, announced the Press Service of the FBiH Government.
(FENA) A. B.