News in English
Turković meets with Algerian president and foreign minister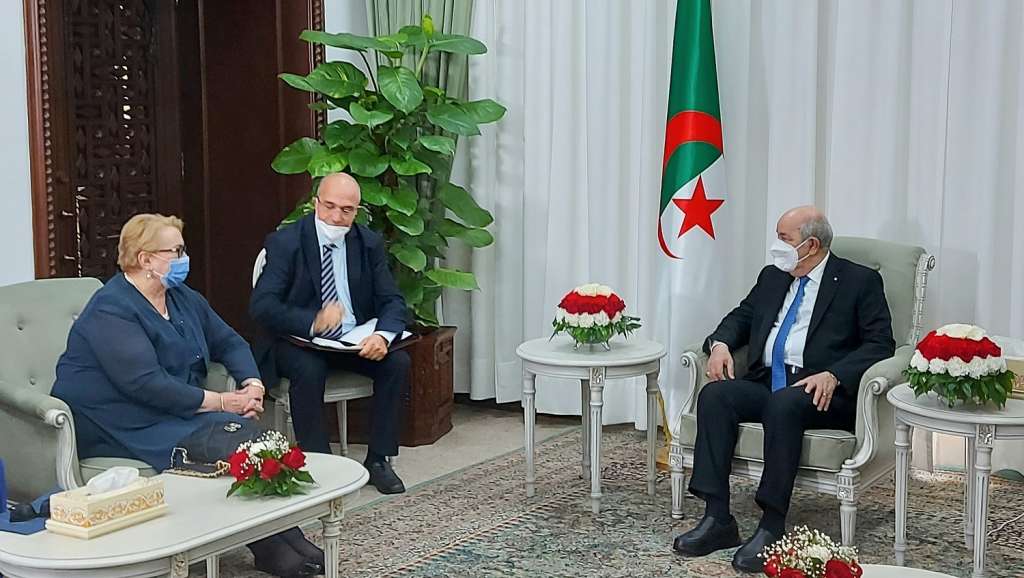 SARAJEVO, May 9 (FENA) - Deputy Chair of the Council of Ministers and Minister of Foreign Affairs of Bosnia and Herzegovina Bisera Turković met today, as part of an official visit to the People's Democratic Republic of Algeria, with President Abdelmadjid Tebboune and Foreign Minister Ramtane Lamamra.
Turković first held a tête-à-tête meeting with Minister Lamamra, followed by a meeting of a delegation from the two foreign ministries, followed by a meeting with President Tebboune.
During the meetings with high officials of that friendly country, the decisions of the Presidency of Bosnia and Herzegovina and the Government of Algeria on mutual opening of embassies were welcomed, and it was emphasized that the opening of diplomatic missions will be an additional incentive to develop and strengthen overall relations.
Turković invited the officials of this country to visit our country together with a delegation of entrepreneurs, and special attention was paid to strengthening economic cooperation and trade. Following the example of the business conference held in 2008, a new economic forum was proposed, and successful examples of cooperation were highlighted, such as the Energoinvest project in Algeria.
BiH Foreign Minister informed her interlocutors about the political situation in Bosnia and Herzegovina, and they also discussed the current situation in the Western Balkans and North Africa, and exchanged views on the war in Ukraine.
(FENA) A. B.