News in English
Džaferović and Cassis: Balkans has strategic importance for the security architecture of Europe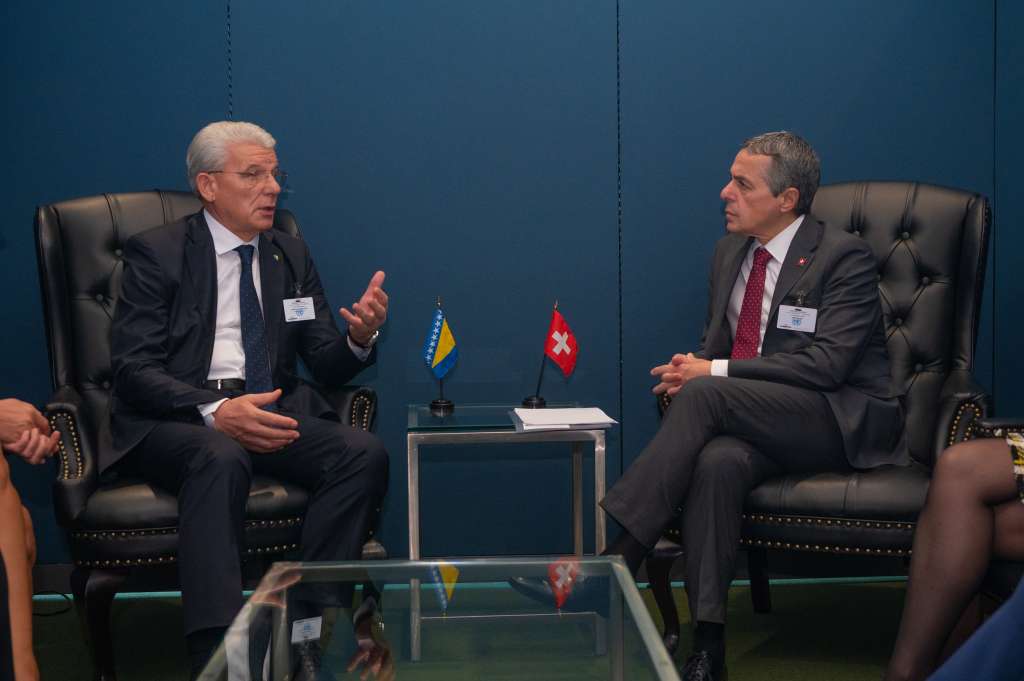 SARAJEVO, September 22 (FENA) - Chairman of the Presidency of Bosnia and Herzegovina, Šefik Džaferović, met with the President of the Swiss Confederation, Ignazio Cassis.
The two discussed the bilateral relations between the two countries, which were judged to be very good and friendly.
The focus of the discussion was the security situation in Europe, and it was pointed out that the Western Balkans has strategic importance for the overall security architecture of Europe.
It was pointed out that the Bosnian diaspora in Switzerland is an important bridge for cooperation between the two countries.
They paid special attention to the challenges faced by multi-ethnic societies, and how efficiently and inclusively these challenges should be solved, stated the BiH Presidency.
(FENA) S. R.