News in English
Novalić opens the Agriculture and Food Industry Fair in Gradačac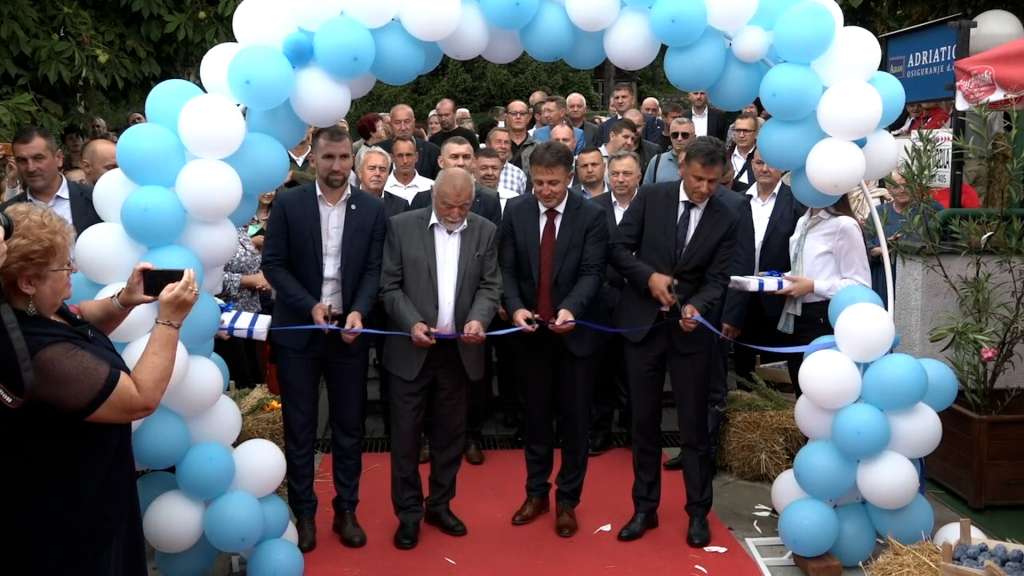 Tekst: Muhamed Hadžibegić, FOTO FENA /
GRADAČAC, August 24 (FENA) - Prime Minister of the Federation of Bosnia and Herzegovina Fadil Novalić opened today the 49th International Fair of Agriculture and Food Industry Fair - known also as the Gradačac Plum Fair.
In his speech at the opening of the fair, Prime Minister Novalić pointed out that we need to have modern agriculture that is market-oriented and competitive, but that two crises happened with the pandemic and the aggression against Ukraine, which had a significant impact on global processes.
"In these circumstances, neither food producers, nor experts, nor politicians can manage well due to large price increases and export bans of certain countries," stated Novalić, adding that food has become a strategic commodity.
He emphasized that this is a time of dramatic changes in agricultural production using greenhouses, new seeds and technologies.
"With great incentives, we managed to ensure that we have sufficient milk production for our needs, and the same should be done with grain and oilseeds," said Novalić.
He announced that the FBiH Government will continue to significantly increase the budget for agriculture and direct it towards market products, but also in case of expected crises.
The fair director Ensar Mešanović, the Sarajevo Canton Prime Minister Edin Forto, Tuzla Canton Prime Minister Irfan Halilagić and former Croatian President Stjepan Mesić spoke at the opening of the fair. This year, more than 300 exhibitors from Bosnia and Herzegovina, Montenegro, Croatia, Serbia and Turkey will present themselves at the Plum Fair in Gradačac.
(FENA) S. R.