News in English
French translation of the 'Sarajevo Haggadah' promoted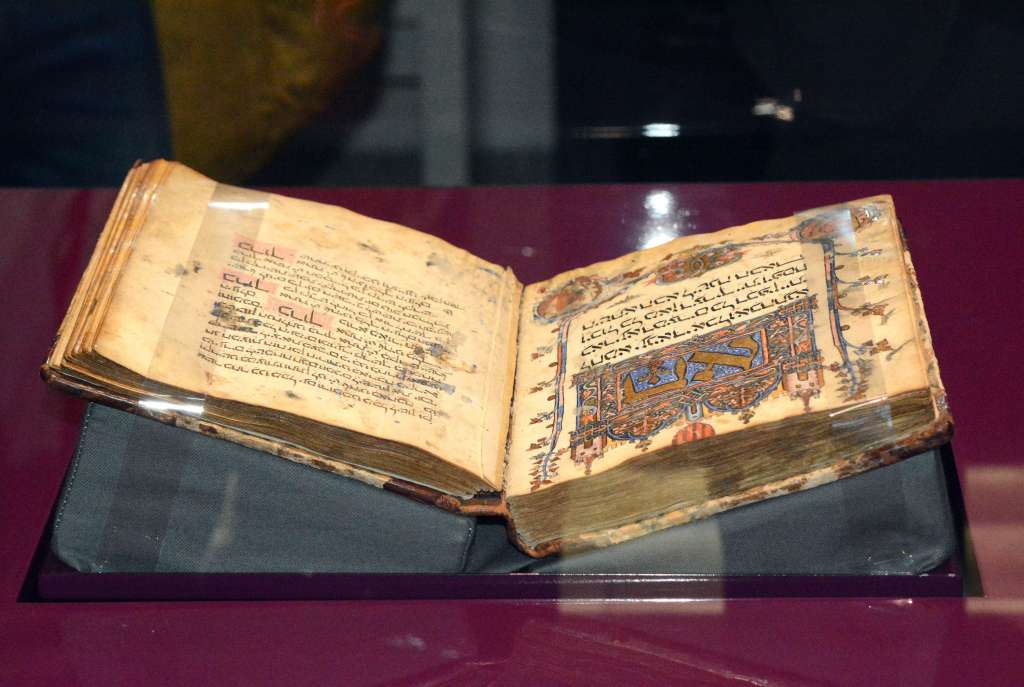 Tekst: Nermina Omerbegović, FOTO FENA /
SARAJEVO, June 28 (FENA) - Promotion of the French translation of the "Sarajevo Haggadah, History and Art" organized by the French Embassy in Bosnia and Herzegovina, UNESCO Office in Sarajevo and the National Museum of Bosnia and Herzegovina was held today at the National Museum of BiH.
Head of the UNESCO office in Sarajevo, Siniša Šešum, said that it is extremely important that the Haggadah, after its English version and the version in local languages, now has a French version too.
"That means that it will be available to people from the French-speaking area. It is one big step in the promotion of the Sarajevo Haggadah, but also in the promotion of Sarajevo and Bosnia and Herzegovina. This is a continuation of the cooperation between the Embassy of France, UNESCO and the National Museum on the promotion and protection of the Haggadah," said Šešum, adding that the project "Haggadah, closer to you" was launched in 2016.
Delila Dizdarević did the translation of the Haggadah into French.
Director of the National Museum of BiH Mirsad Sijarić also stressed the importance of promoting the Sarajevo Haggadah through the project "Haggadah, closer to you", and stressed that he would like this valuable work to be translated into several languages.
Ambassador of France to Bosnia and Herzegovina, Christine Toudic, pointed out that the Haggadah represents treasure and it is part of international culture.
"I think that it should not be available only to citizens of Sarajevo, but to everyone. That is why we did this translation because we want it to be available to the Francophone audience as well, and not just the Anglophone audience. It is culture that brings us together and keeps us together," said Ambassador Toudic.
Ambassador Christine Toudic pointed out that the Haggadah will be present on all five continents.
France previously financed the renovation and securing of the Haggadah space in the National Museum of Bosnia and Herzegovina.
President of the Jewish community in BiH, Jakob Finci, said that it is important that the textual part that accompanies the Haggadah be published in foreign languages.
However, he said that it would be a pity if the Haggadah waited there in the Museum for someone to come and see it.
"I think the Haggadah should be shown more often than it is the case now. People can't see the Haggadah at the Museum every day," said Finci. He pointed out that even the Louvre would not have eight million visitors a year if it exhibited the Mona Lisa only two days a week.
(FENA) A. B.