News in English
Džaferović in Brussels: Only EU has the means to ensure long-term peace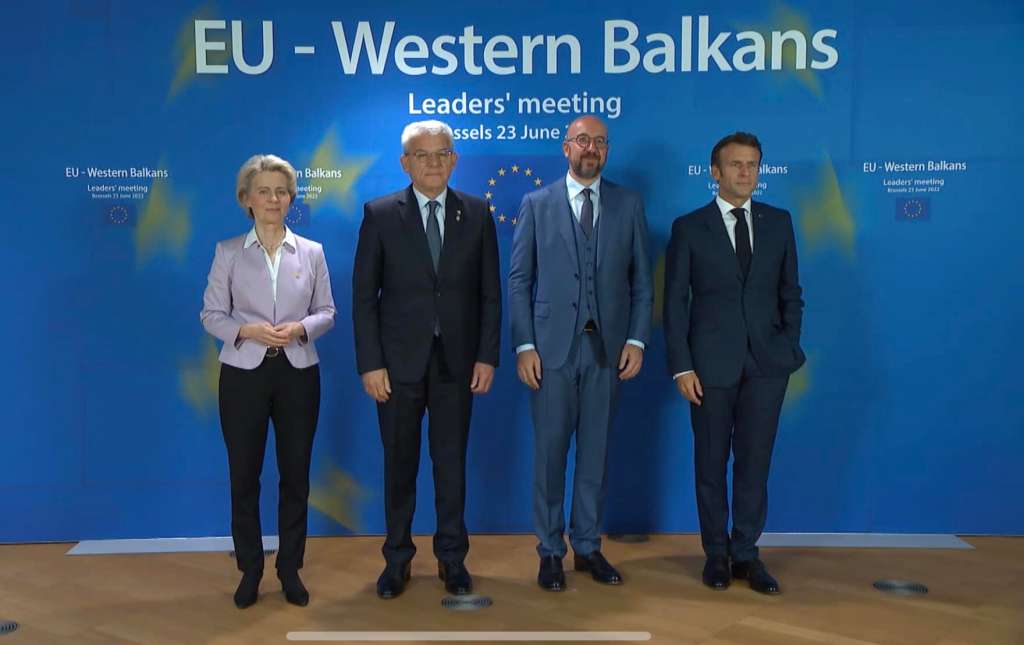 BRUSSELS, June 23 (FENA) - BiH Presidency Chairman Šefik Džaferović met in Brussels with French President Emmanuel Macron, European Commission President Ursula von der Leyen and European Council President Charles Michel.
He pointed out that, thanks to the decisive action of the international community, the situation in Bosnia and Herzegovina has become much more stable.
But, as he warned, it is not enough to stop the destruction in order to build peace.
"In order to ensure sustainable stability, more needs to be done and only the European Union has the means to ensure long-term peace. That is a credible European perspective," said Džaferović.
During a meeting with European Council President Charles Michel this morning ahead of the EU-Western Balkans summit, Chairman Džaferović stressed that Bosnia and Herzegovina should also receive candidate status if the European Council grants candidate status to Ukraine and Moldova.
"I asked President Michel to support the candidate status for BiH at the session of the European Council," said Džaferović.
(FENA) A. B.