News in English
Turković: BiH will support initiative to suspend Russian Federation from the UN Human Rights Council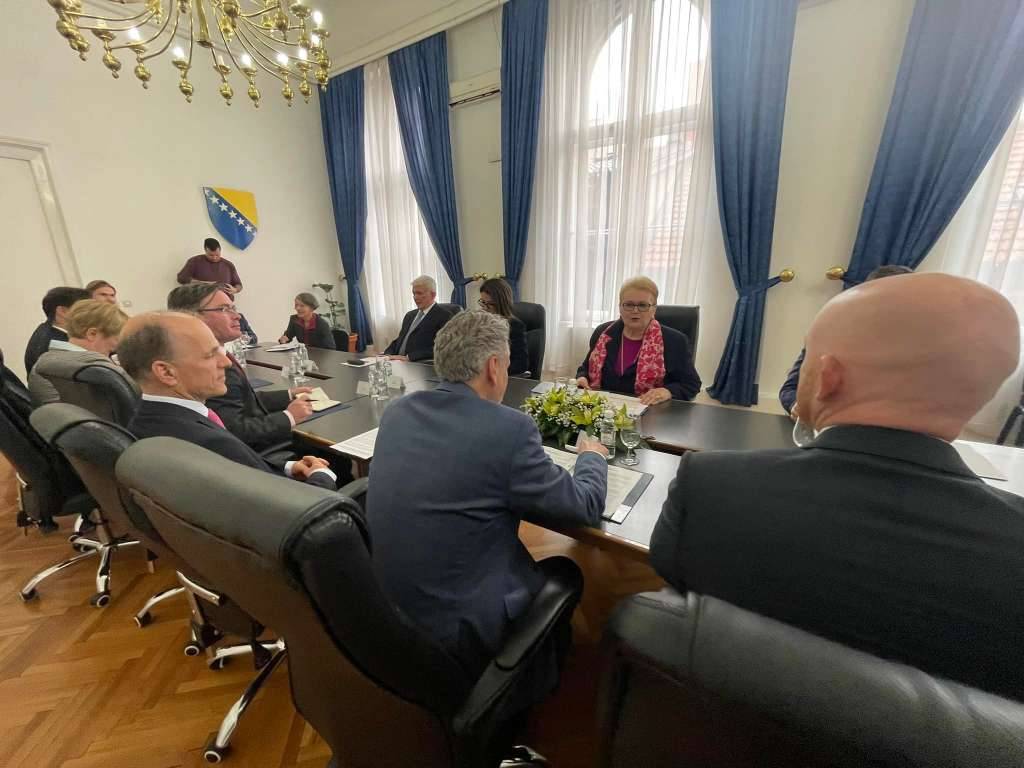 SARAJEVO, April 7 (FENA) - At the session of the United Nations General Assembly, Bosnia and Herzegovina will support the initiative to suspend the Russian Federation from the UN Human Rights Council due to human rights violations in Ukraine, said Bisera Turković, Deputy Chair of the Council of Ministers of BiH and Minister of Foreign Affairs during a meeting with ambassadors and diplomats of the EU member states, Great Britain and Japan.
Head of the EU Delegation to Bosnia and Herzegovina, Ambassador Johann Sattler, thanked Minister Turković for choosing the right side and supporting positions condemning violations of Ukraine's sovereignty, violence and violations of international law, announced the Office of BiH Foreign Minister.
During the meeting, it was pointed out that membership in the UN Human Rights Council requires the promotion, respect and protection of human rights of member states. Russia's suspension from the UN Human Rights Council was proposed by the United States, with the support of the Great Britain and several other countries.
(FENA) A. B.